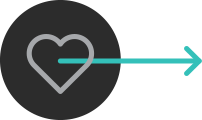 OPEN HEARTS
We believe that living a life inspired by God's love compels us to offer help, hope, and healing to those looking for more meaning in their lives.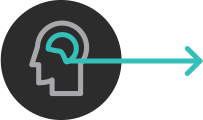 OPEN MINDS
We believe God's grace is available to all people, no matter what.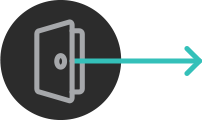 OPEN DOORS
We believe in welcoming others into our lives, but also in taking action outside the walls of the church to serve our neighbors, next door and around the world.
---
Mission, Vision & Organization of New Vision UMC
The Mission of New Vision UMC is to make passionate, committed disciples of Jesus Christ for the transformation of our Community. This mission statement closely resembles the Great Commission given by Jesus to his disciples in Matthew 16:19.
Our vision is that New Vision UMC is a safe vital Christian Community offering Help, Hope & Healing.
Here is a closer look at how we have organized our church around this mission and vision:
Pray Daily
Relate God's Work in my Life
Answer His Call
Yield to His Will
We believe that leadership comes not just from our staff, but from everyone affiliated with the church. We also believe that leadership must be accountable. Listed below is the key accountability for key groups within the church:
Board of Directors – Governance
Pastor – Leading
Staff – Managing
Members – Ministering
As members of each group pursue their leadership accountability, they should ask themselves these key questions:
-How will non-members or the unchurched be included?
-How will they experience radical hospitality?
-How will they be personally invited to return to another event of activity?
The Breakthrough Board of Directors is responsible for the overall governance of New Vision UMC. The Board meets monthly. For more information on current Board of Directors and recent meeting minutes click here. The Breakthrough leadership governs the church toward three measurable goals:
The number of new Christ followers
The number of Leaders developed
The alignment of resources for Evangelism as we fulfill the "Great Commission"
You can find more information about the Breakthrough Board of Directors and monthly meeting minutes by following this link.
The entire church is involved with the implementation of five prescriptions:
Season of Prayer and Surrender
Leadership Structure Re-alignment
Signature Family/Children's Ministry
Major Community Outreach Breakthrough Events
Global Mission Initiative
Beliefs of the United Methodist Church
United Methodists share a common heritage with all Christians. According to our foundational statement of beliefs in The Book of Discipline, we share the following basic affirmations in common with all Christian communities:
Find out more at umc.org.